Cosmetic Dentistry
Cosmetic Dentistry in Holicong, PA
Here at Laurie Anne Stanell, DMD Buckingham Dentistry Cosmetic, Family, & Dental Sleep Medicine, we believe that everyone should feel confident in their smiles. After all, it's one of the most obvious features someone notices. Why not make your smile one you can't wait to flaunt?
Dr. Stanell and her dental team provide only the best and most comprehensive cosmetic dentistry services to meet everyone's needs in Holicong, PA. We know that everyone has different goals when it comes to how they improve their smiles. Whether you want to make small alterations or serious transformations, we can offer it all.
If you want to brighten your smile and remove years of stains then professional teeth whitening can give you the brilliant results you deserve. Whether you are planning your wedding or just looking to give yourself a little makeover, Dr. Stanell can achieve a visibly whiter smile in often just one chairside whitening session. If you are dealing with stains caused by aging, smoking, foods or drinks, then professional teeth whitening might be right for you.
You'll be happy to hear that not all cosmetic issues require intensive cosmetic dentistry. This non-invasive technique involves using a tooth-colored resin (the same material used to fill a cavity) to mask small imperfections such as stains, cracks, chips and even gaps between teeth. The resin is applied, shaped and trimmed, and then hardened into place with a dental laser. Bonding doesn't require anesthesia, drilling or other invasive techniques and can often be performed during your next dental cleaning.
Sometimes discolorations, minor misalignments or cosmetic damage are a bit too difficult for bonding or teeth whitening to handle alone. If you have multiple aesthetic issues you want to address then your smile could benefit from what dental veneers have to offer. These custom-made, tooth-colored porcelain shells are restorations that are bonded to the front of your teeth to change the alignment, shape, size or color of one or more teeth. If you want that Hollywood smile then veneers may just be the best option for you.
Other services Include:
Dental bonding and reshaping
Bleaching At Home
Dental filling
Inlays/onlays

There are lots of decisions to make, but don't worry — dentists are skilled at helping you getting you the desired smile!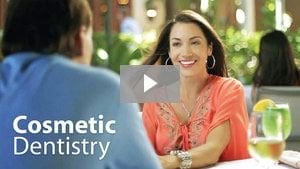 Share your thoughts.
Communication is an extremely important part of the smile makeover process. At the first makeover consultation, it helps if you describe what you would like to change in as much detail as possible. Bring along pictures of smiles you like, or of how your own smile used to look. Your makeover dentist will have some thoughts to share with you as well because dentists are trained to look at smiles in terms of facial balance.
Make a plan.
An important part of planning a smile makeover is a comprehensive dental exam. Cosmetic Dentistry offers an amazing array of lifelike tooth restorations and treatments; but first, any conditions in your mouth that may jeopardize a good result must be taken care of. If your teeth are discolored, for example, the reason must be determined. You may have an underlying dental disease that needs to be treated before whitening your teeth; otherwise, the whitening may not last. Likewise, if you often drink red wine or other beverages that stain, you might do better with porcelain veneers than bleaching treatments.
Try it out.
A smile makeover is an investment that is meant to last. That's why many of the procedures performed are irreversible. So if you are contemplating some changes, it's a great idea to try them out before you fully commit to them. There are many ways to preview the results: computer imaging, 3-D models, and even placing temporary restorations on your teeth so you can see what the final results will look and feel like in your own mouth. This also allows a fine-tuning of the makeover plan.
A "trial smile" is a great way to eliminate unknowns in the makeover process. But when it's all done, there's still one thing you may not be prepared for: how great it feels to flash your new smile to the world!
Ready for a new smile with Cosmetic Dentistry services? Then call our Holicong, PA office also serving Doylestown,
New Hope, PA and Lambertville, NJ today at (215) 794-3898 for more information or to book an appointment!